Stories matter. Some stories outshine others. Some stay in the limelight for years to come. Like that one story of romance, on how in the end, despite all the roadblocks, true love is met. On this path of life, there are so many other stories that we are being a part of, playing the role of a student, teacher, son, daughter, friend, sister.
Each of this role is like a multi-layered onion. Each peel off has a unique experience underneath it. This story uncovers the "sisterhood". Those invisible nets of love which stay strong no matter what. Today I take notice of celebrating the joy of having a sister by writing this letter.
Dear Sisterhood, How long has it been since I have taken notice of you being there around me? I think it may have been a while. The last time I saw you was when I was scrolling through Pinterest and my gaze stuck at this quote " Find your tribe, love them hard."
And I thought to myself, I have my tribe! — My trying-hard-to adult-little sister, my college friends, my ex-colleagues turned best friends, my sister-in-law became friends, my long-distance friends, and so many more. And still, I may not take the time to acknowledge their presence.
Sisterhood comes alive every time we inspire each other to do that extraordinary task of taking that new job interview or take the risk of meeting someone new. Through the magic of 'sharing', we get a chance to become a different version of ourselves. Yes, there is a reluctance to share and letting go and give away that quirky piece of jewelry or that black peplum top you own, but in the heart we know, that it is worth it.
We sisters love each other for all our imperfections, we know we are clumsy and forgetful, and that has consequences, but we also learn to forgive ourselves. Acts of "not being hard" on ourselves, I believe is something you would like to try. Would you like to? It is not that hard.
No matter how different everyone in the world is, there will always be that sense of shared love. We are here to share those stories of showing love and affection, of course, in our own ways. So here is a retelling of all the fantastic experiences we have had together —
Keeping that extra bite of pizza in the fridge at the end of the party

Getting a packet of maggie noodles even if we are not "hungry"

Pretending to show patience at the 30th shopping store for the 'big day' to get that quirky-yet-classy dress

Shielding each other at social events by changing topics of conversations when we get those questions on marriage

Braving the monsoon winds to catch that late-night comedy show at the other end of the city

Booking a pedicure together (which comes with an extended foot massage time)

Checking out the new coffee shop around the corner & ordering hot chocolate to sink into a lazy weekend
And so much more…..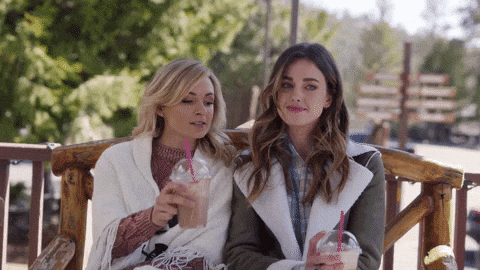 There are so many sparking moments involving your charm. I hope it inspires you to visit the women more often. How about we celebrate you, the spirit of sisterhood, the next time we get on a call.
Until next time! See you around the corner…. In excitement and hope!
(Dedicated to my little sister, my bundle of creativity & happiness)